Crypto newcomer MoonPay now valued at $3.4 billion following successful funding round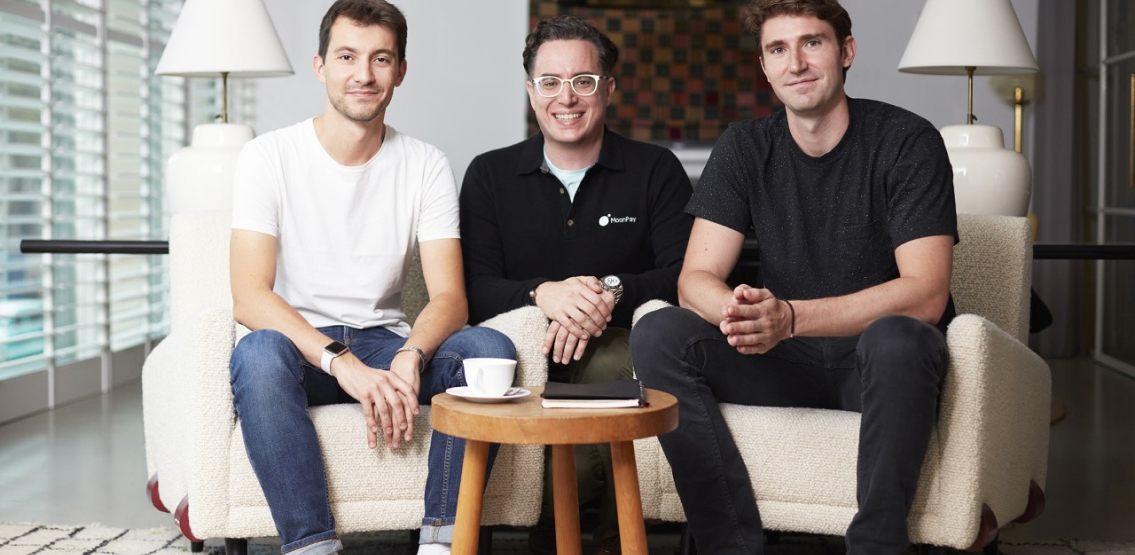 Crypto payments infrastructure provider MoonPay has recently revealed it has secured a $3.4bn valuation after raising $555 million in its first ever financing round.
Venture capital funds and institutional investors are responding to the clamour surrounding cryptocurrencies, viewing financing crypto start-ups as an opportunity to make a profit. Large financial services companies such as PayPal and Visa, have helped to stimulate the space as well. 
MoonPay may be fairly new to the space, however the two year old payments infrastructure company has started off by raising $555 million in its first ever financing round led by Tiger Global and Coatue.
Now valued at $3.4 billion, MoonPay's mission to expand their current offerings and increase access to cryptocurrencies seems to be on track, as they allow leading crypto companies to scale and grow their crypto payments.
 Ivan Soto-Wright, Co-founder and CEO of MoonPay, commented on the recet successful funding round:
"MoonPay is the world's largest provider of crypto payments infrastructure that helps any organization bridge traditional finance and crypto. We set out to democratize the crypto ecosystem by creating a foundation that helps entrepreneurs around the world accelerate their time to market from 12 months or more to a matter of weeks. We're now on our way to help to create trillions of dollars worth of digital value over the next decade. Our work, however, is far from finished. This fundraise will support us in our mission to fully democratize finance and continue to expand across all markets – offering new payment methods and reaching new customers. We look forward to growing our team as part of this goal and leading integration into the crypto economy."
Kris Fredrickson, Managing Partner at Coatue, added:
"We are excited about the opportunity in crypto, but one of the challenges to mainstream adoption is offering the same seamless experience that users have come to expect from modern internet products. MoonPay has impressed us with its product, infrastructure, and execution.

"We think that the crypto economy today is growing faster than the internet was at a similar stage of its development and that MoonPay is well-positioned to serve crypto-native innovators and those in traditional finance."
Disclaimer: This article is provided for informational purposes only. It is not offered or intended to be used as legal, tax, investment, financial, or other advice.